At The Haunted Saloon, we promise you the most fascinating and high-tech escape rooms you have ever experienced.
It is a memorable, yet an extremely challenging and enjoyable experience.
Your team and you will assemble in a themed room and will have one hour to complete your mission and "escape" the rooms. A successful escape will require you to find hidden clues and solve challenging puzzles throughout the rooms. Everywhere you look is a potential clue to get out of an escape room or is a riddle waiting to be solved.
But wait! There is more. Solving the puzzle is not the only challenge. You have to fight against other challenging obstacles. Enter at your own risk and as you start to explore the dark saloon you will be greeted by the demented creatures and the spirits that have laid to rest from the 18th century. Hold on tight to your friends before the spirit gets a hold of you. The Haunted Saloon contains some frightening scenes and is not for the faint hearted.
Beating a haunted escape room requires teamwork, speed, creativity, and a lot of courage. This adventure is perfect for family bonding, corporate team-building, unique bachelor / bachelorette (hen) parties or just having fun with your friends
But hurry, the clock starts ticking the moment you enter the escape room! Try not being afraid. Don't say we didn't warn you!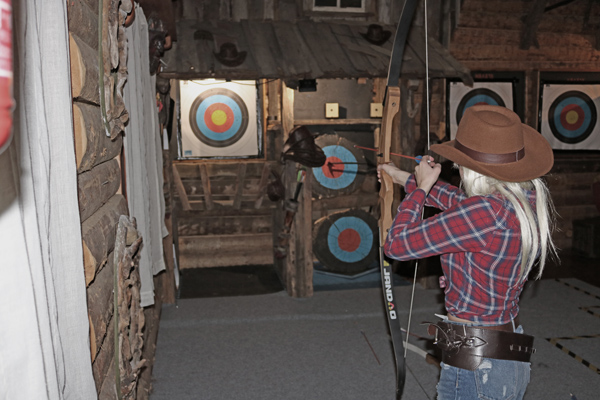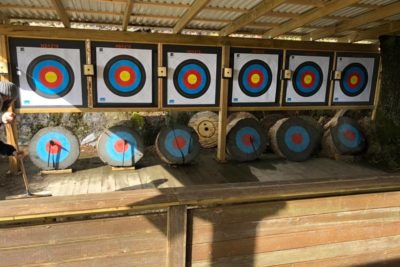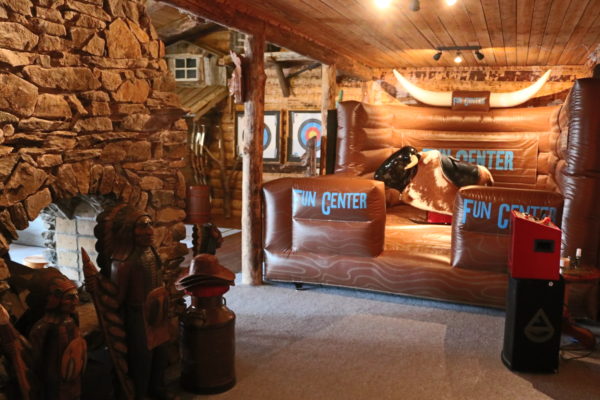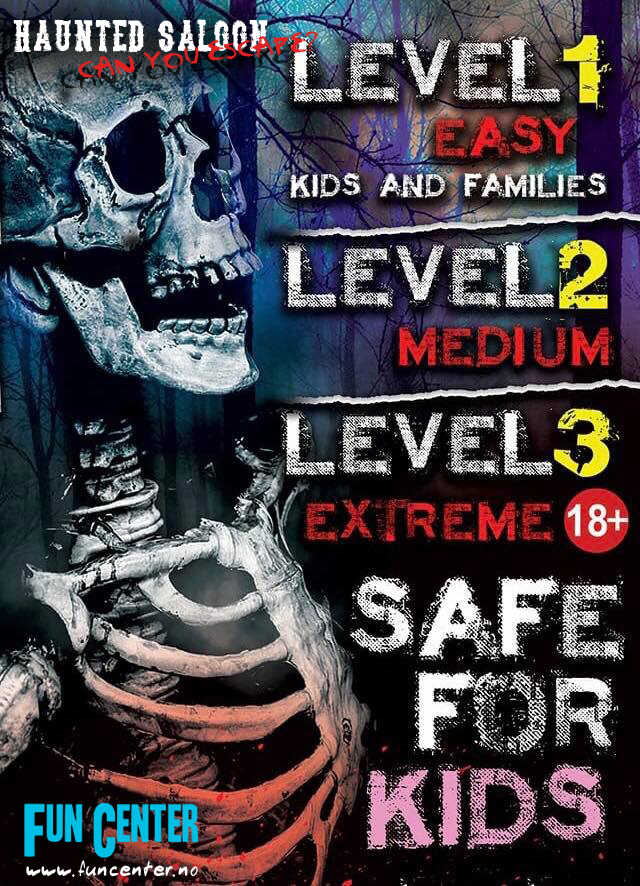 How scared are you? To challenge you, we at Fun Center have meticulously designed three levels-
Level 1  – EASY – Although it has the thrill and horror we recommend this for for kids and families. However, we suggest the presence of at least one adult member be a part of the group.
Level 2 – MEDIUM – Mildly frightening and with just the right amount of extreme, although this level is not easy to complete. We recommend this level to those that want to experience the thrill but a tad bit of it.
Level 3 – EXTREME – Spine-chilling. Terrifying. Spooky. Frightening. Scary. These are some of the adjectives used by a few of our participants. The scariest version of them all which is very extreme! We do not want to reveal much. Where is the thrill in that? Come, experience this for yourself and tell us how you feel. Unfortunately, to experience this nightmarish level, we have set the age limit to 18 years and above.
To experience this adventure, The Haunted Saloon costs 350,- kr per person. The perfect group size is a minimum of 4 and a maximum of 8 people.
To help you unwind after the horrifying Haunted Saloon experience, at Westernbyen you are welcome to choose a mixed package with other activities – rodeo bull, archery, cowboy shooting, throwing axes and a whole lot more. Whilst enjoying all these extreme activities, you could also unwind with food and spirits at our bar section.
*Note: The difficulty level of the puzzles stay the same across all 3 segments however, the degree of horror and trauma intensifies with each level.
"Awesome and frightening! Cooperation to solve tasks while having your heart in your throat. Recommended!" – Siv June
"Amazingly wonderful experience. Recommended." – June
"Fantastic, exciting and scary experience. Recommended for everyone with a strong heart." – Silje
"Great fun to test your heart rate while solving puzzles. Highly recommended!" – Kim
"An exciting and different experience. Challenge for all the senses while thinking tactically to solve the tasks in order to get on. I screamed a lot. Perfect for bachelor party and team building with the gang – you're getting very well known each other." – Siw Helena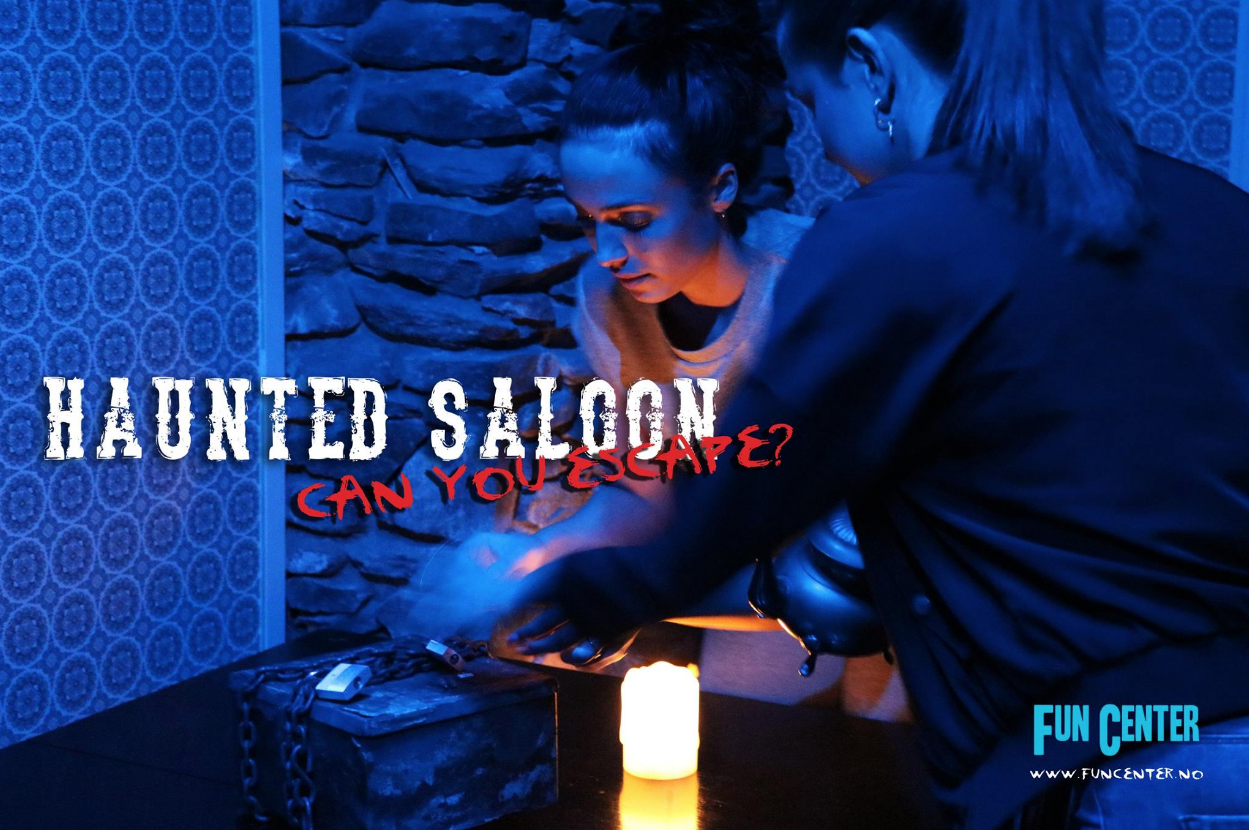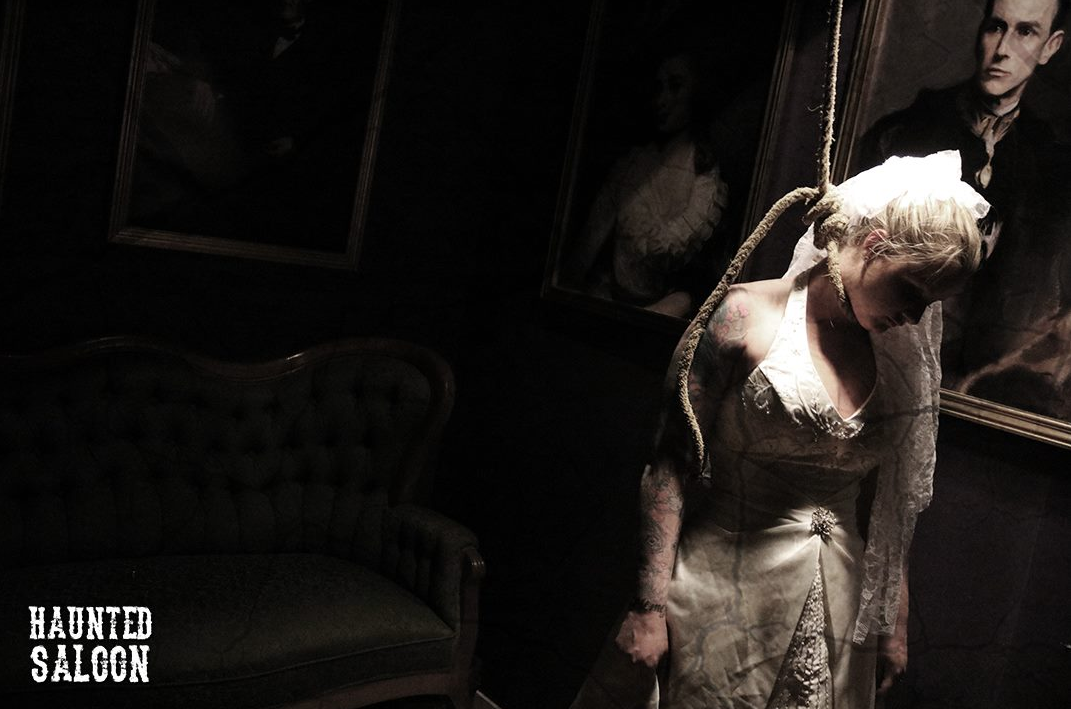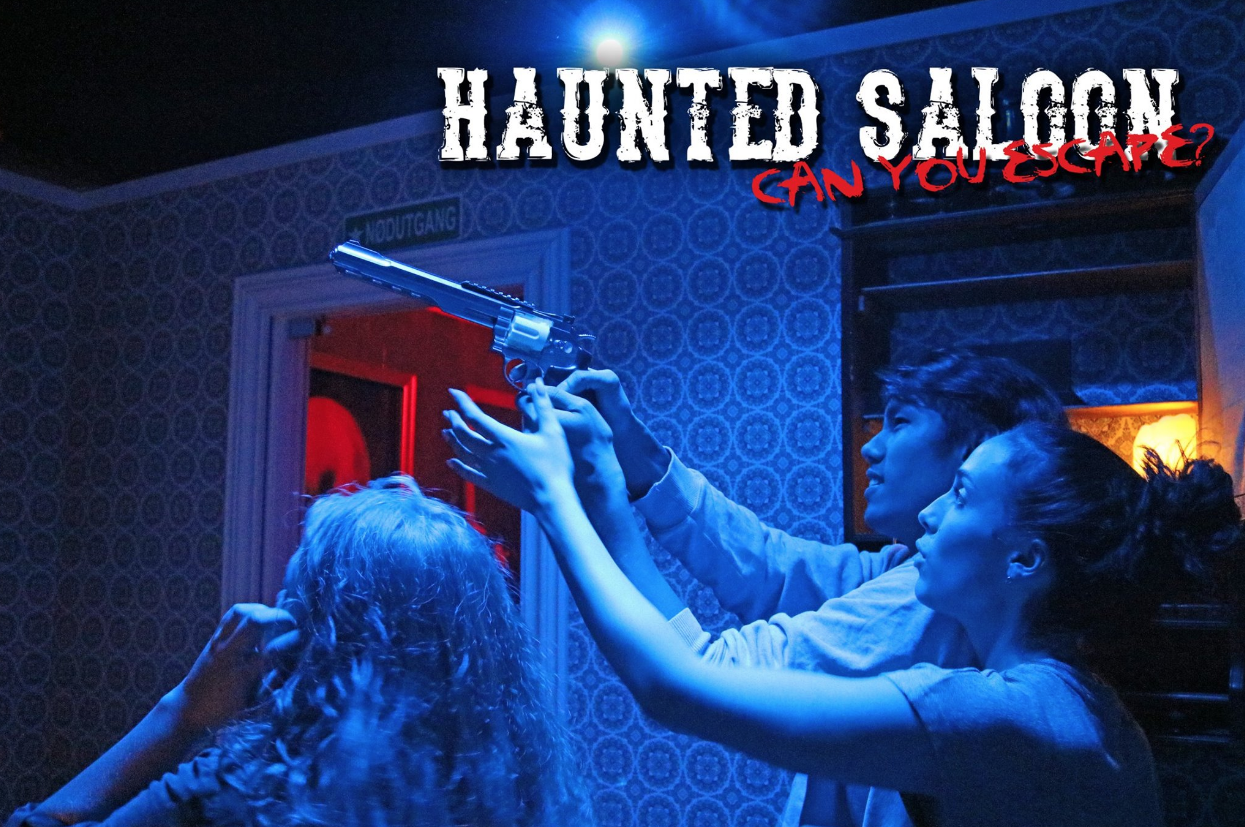 Activities in Westerbyen Ålgård
Kids Birthday
1995,- kr for 5 activities (up to 12 children, 100,- kr for each additional child)
More price on the food. Look at Food & Drinks
Teambuilding
3 activities – 300,- kr per person
4 activities – 400,- kr per person
5 activities – 500,- kr per person
Please ask us for more food at buffet options.
*Minimal group count is 10 persons.
Bachelor Party
3 activities – 300,- kr per person
4 activities – 400,- kr per person
5 activities – 500,- kr per person
Pizza buffet – 150, – kr per person
Please ask us for more food at buffet options.