Every child dreams about their birthday party and inviting their closest friends to be a part of their big day. Here, at Fun Center we realise how important this is for your loved one and we ensure that we can turn their dream party into a reality.
You can choose from a wide range of unique activities!
No party is complete without food and drink, and we can arrange popcorn, sugar candy, pizza, soda or even cool, colorful slushies! The food is served in one of our VIP birthday rooms.
Children can enjoy all the activities for about 90 minutes, after which they will be escorted to the VIP room for some refreshments. The total duration is 2 hours.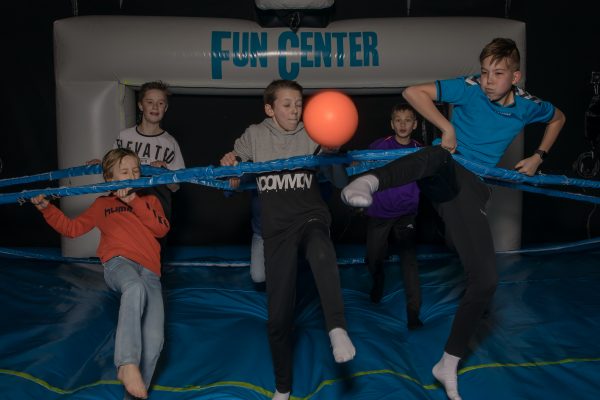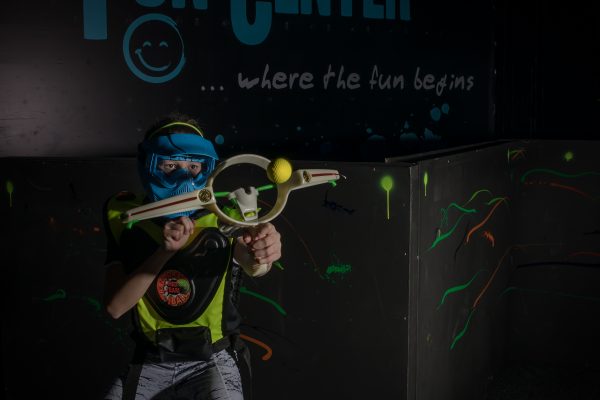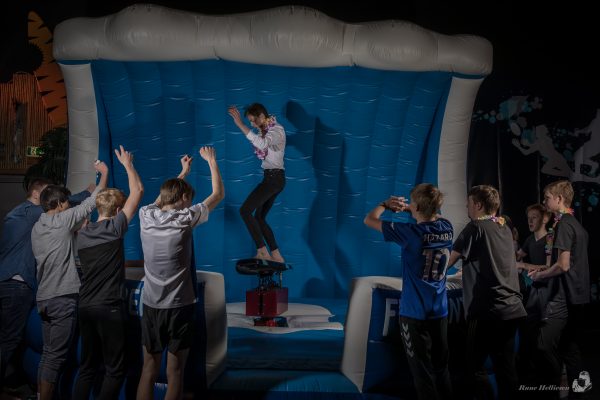 childrens Birthday Package (age up to 13years)

5 activities from list 1: 1995,- kr (2-15 people, 100,- kr extra for an extra person above 15 people)
90 minutes with activities
Choose 4 activities from list 1
Choose 1 activity from list 2
LIST 1 (choose 4 activities)

1. Rodeo bull riding
2. Archery
3. Milking the Cow (Simulator)
4. Surfing Simulator
5. Big Feet Race
6. Mega labyrinth (also with drunk glasses, which make it more difficult to see)
7. Limbo
8. Basket race
9. Velcro axe throwing
10. Velcro mega dart
11. Velcro fotball dart
12. Ponyrace
LIST 2 (choose 1 activity)
13. Bungee football (9 years)
14. Bungee handball (9 years)
15. Sumo fight (single or double)
16. Gladiator fight
17. Giant Boxing
18. Precision Shooting
19. Blacklight Disco Football
20. Blacklight Hockey
21. Blacklight Handball
22. Blacklight Basketball
childrens VIP birthday package (age up to 13years)

5 activities (2-15 people, 100,- kr extra for each person above 15 people)
90 minutes activities
4 ACTIVITIES FROM LIST 1 1995.-
+
BUBBLE FOOTBALL                        + 1000,-
SUMO FOOTBALL/HANDBALL   +   500,-
WILD WEST SHOOTING                                                                                                                                                                                                                                                       SIMULATOR                                       + 500,-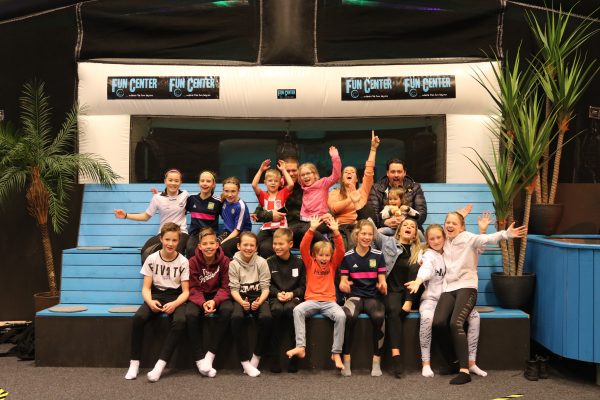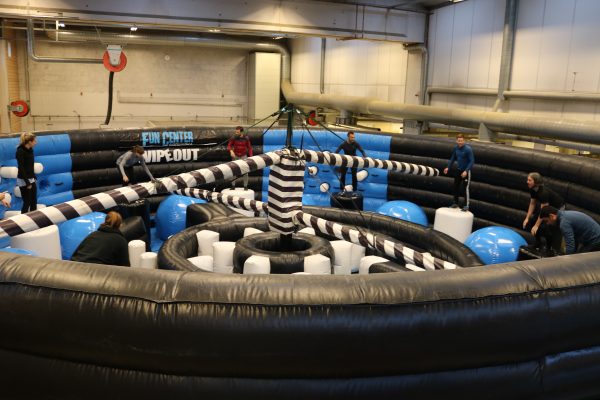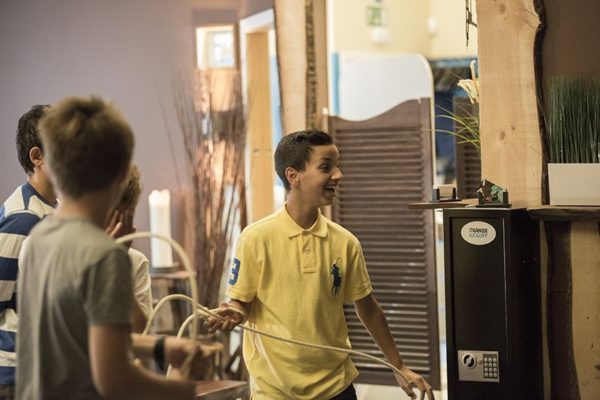 You can choose any of the below food items:
Pizza comes as a whole with 8 slices: 250,- kr per pizza. (glutenfree pizza=  small size/ for one or two people only)
Slush: 25,- kr per cup
Soda: 30,- kr per cup
Chips: 30,- kr for a big bowl
Cotton Candy: 15,- kr per stick
Extra activity (30 min extra): 500,- kr.
Pictures of the activities you can find here: activities.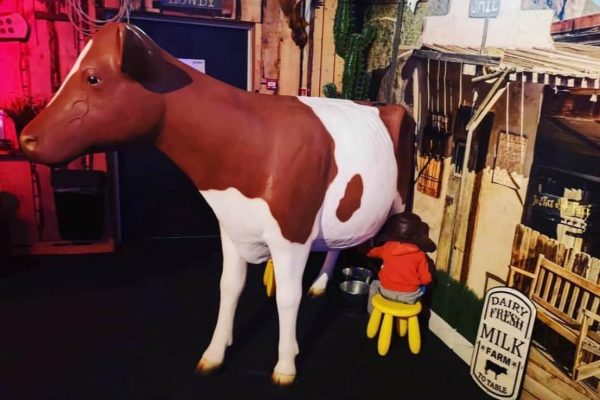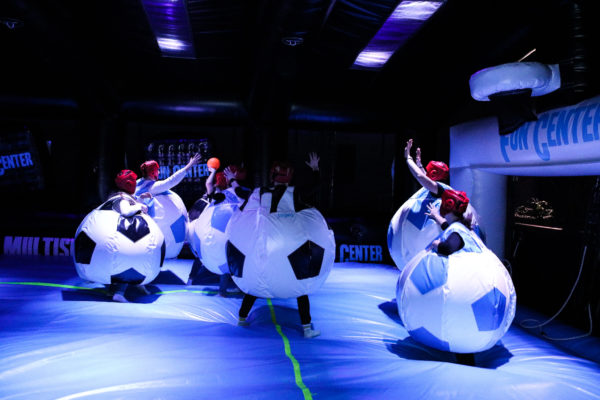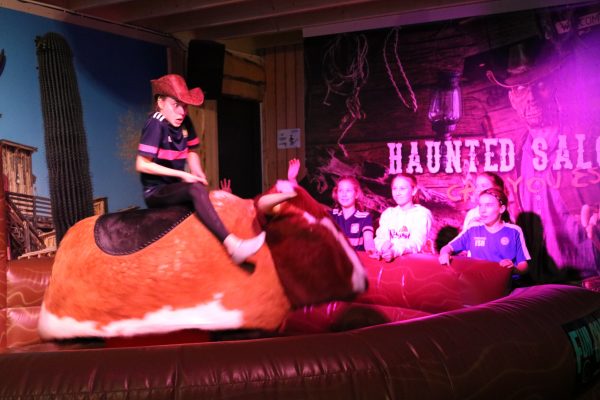 BIRTHDAY- HANDY TIP: Two For The Price Of One. You could celebrate your birthday together with your friend at just half the price.
BOOKING: For any queries, availability or bookings, kindly call us or you could send in a request via our contact form.
*NOTE: It is against Fun Center policy to bring in any food or beverage to the venue. However, birthday cake and other essentials for the cake cutting (plates, spoons, forks, candles) are permitted. We request that you assist in cleaning after the birthday celebrations, if needed.
ONCE BOOKED, KINDLY SHARE INFORMATION REGARDING THE EVENT ONE WEEK IN ADVANCE. Please send us all details via e-mail: number of children, choice of activities, number of pizzas (gluten-free, lactose-free or any other special requirements), soda or slush.
You can choose between the following pizzas: ham, pepperoni, minced meat, chicken, beef, or just cheese.
Booking agreements
NUMBER: The minimum price is for a group of 15 people.
CANCELLATION: In the unfortunate event of cancellation, Fun Center should to be alerted 21 days before the event. After that we will send an invoice which is 50% of the agreed amount. For cancellations less then 10 days prior the event, we charge 100% of the agreed amount.
RESCHEDULE: Change in the number of participants (1-3 pers) has to be done latest 7 days before the event takes place. The number of participants given will be the one used in the invoice.
Invitations
We have two different designs. Choose your favorite invitation design and print it at home!
Invitation to Fun Center in the western city of Algard
Click here to download the invitation to Western City.