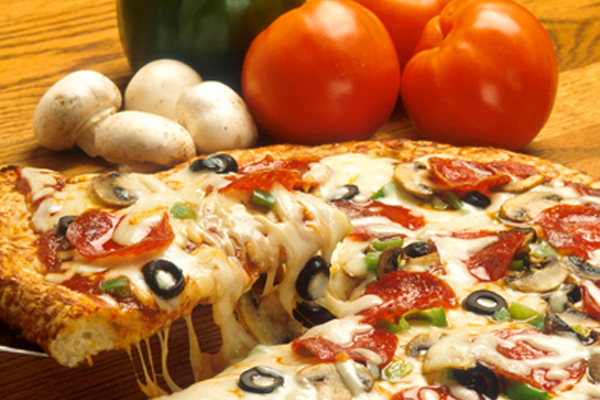 Pizza Buffet
Do you want something simple and good to eat for the event? We serve warm and tasty pizza. You order simply by our contact form.
Eat well for 150, – per person.
Ask us about a small pizza buffet and gluten-free / vegetarian pizza.
Gluten free/ lactose free pizza are smaller in size, for 1-2 people.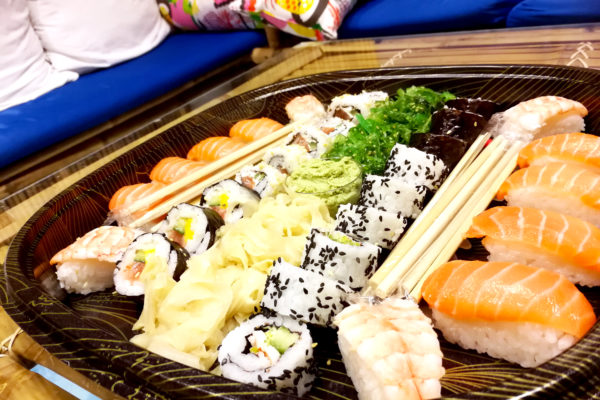 Sushi
A platter with 30 different pieces of sushi with wasabi, ginger and algae salad.
450, – per table (we recommend 3 persons per table, 150, – kr per person).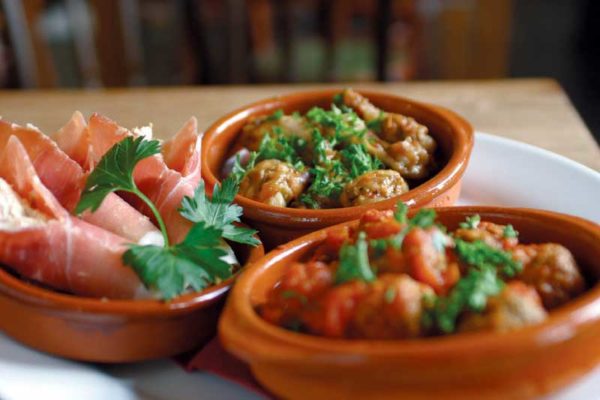 Tapas
Having received brilliant feedback from our previous customers, our Tapas Buffet has something for everyone! We can also offer customized desserts by theme or have them personalised.
399, – kr per person (Minimum order is for 10 persons)
Dessert buffet with a large selection of desserts incl. coffee varies from 100, – / 300, – per person.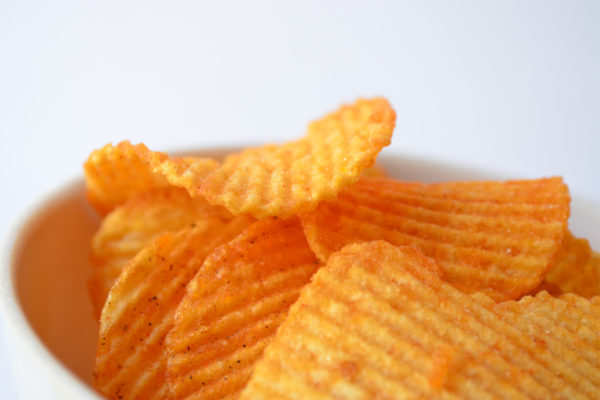 Snacks on the tables
Assorted snacks on the tables: 30, – kr per person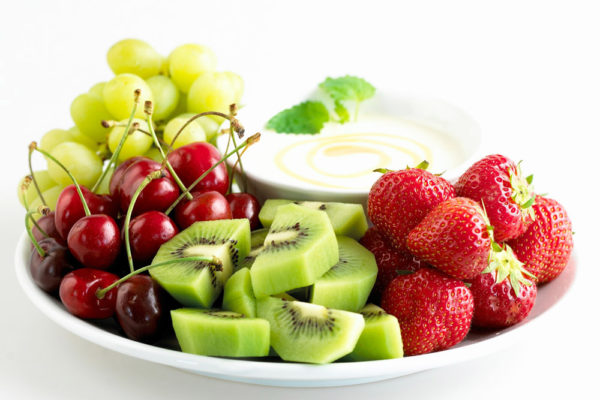 Fruit plate
A colourful fruit platter with a variety of fruits: 150, – kr per plate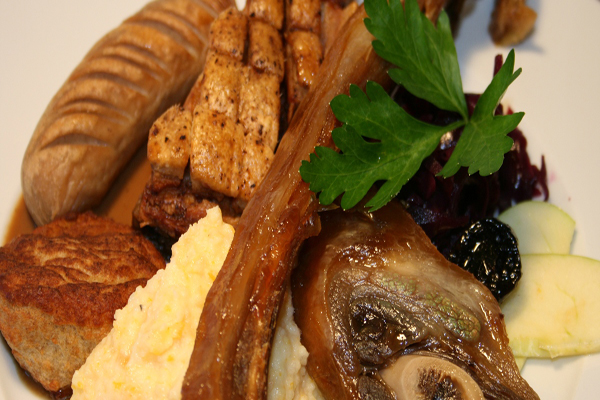 Christmas buffet
A wide variety of both beef and pork to choose from.
Our exciting menu includes cabbage steak, almond potatoes and pin fat. Ribs, meatballs, meat sausages, red cabbage, almond potatoes, our renowned Christmas sauce, cranberry jam, chops and apples. You could team this with creamed rice served with homemade blackberry sauce.
Price: 449, – kr per person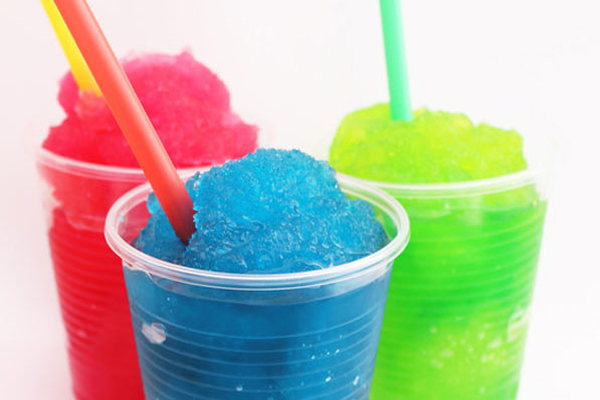 Slush and Drinks
Slushes: Blue Raspberry, Red Strawberry, Cola (30, – kr)
Softs: Cola, Cola Zero, Fanta, Sprite, Water (30, – kr)
Alcohol-free beer (50, – kr)
Alcoholic beverages available on request and is sold in accordance to legal requirements.
No pre-bought food and drinks permitted in the premises.