Our ACTION ARENA is specially crafted by us. It provides special effects such as sound, disco lights and blacklight.
 In our ACTION ARENA you can play Bazooka Ball and Phazerzone Paintless Paintball. Therefore, we divide you into two teams competing against each other. You are given a vest that registers hits. Those hits also appear on a scoreboard so that we can set a winner at the end of the game.
Bazooka Ball
An exciting combat team-based game that allows players of all ages, all the excitement of paintball and Lasertag, but using specially made soft foam balls, fired from a uniquely designed barrel of a paintball gun. The guns produce sound effects, and the vests worn will register and keep score of your successful shots at your opponents as well as the times you've been hit yourself. Try your best to shoot your opponents to get a higher score. Use the barricades to hide yourself from being shot.
Does this sound like fun? Why don't you and your friends give it a try!
Phazerzone Paintless Paintball
This unique and challenging activity is packed with adrenaline and sure to get your heart pumping! While it doesn't have the messiness (dirtiness) of paint, you'll feel the pain of the rubber bullets. Worry not, as you'll be protected by a helmet and a vest. Do you think you can handle pain? If yes, try Paintless Paintball.
Whether you're looking for an off-beat birthday party, a kick-ass bachelors party or even an adventurous corporate event, we assure you will have a great time with this sport. Can also do the event outdoor.
We would not recommend this game for children under 16. For kids below 16, we recommend Bazooka Ball.
Bazooka Slingshot
In this game you will use a slingshot to shoot bazooka balls – the big, soft balls – on each other. You will wear a helmet and a vest.
We would recommend to be at least 10 years old to play it.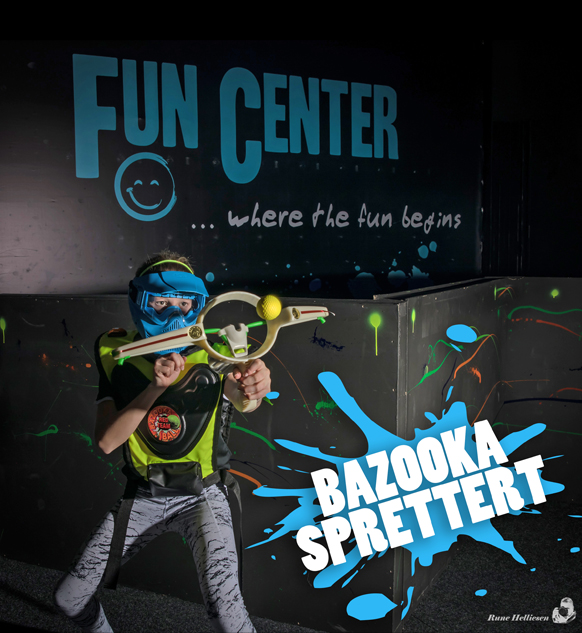 Bow Tag
Bow Tag is a new sport that combines the ancient skill of archery with the combat excitement of Paintball and incorporates it into one sport.
The participants battle it out using arrows that have a foam-tipped, soft ball at the end. It's dynamic and great fun, plus you'll leave with no bruising or marks – it's ultra safe!
The rules are simple, if your arrow connects with an opponent they are out of the game. If you catch an arrow mid-flight then the opponent is out of the game. So get out there and dodge your way around the hailstorm of arrows, and use your bow skills to become a BattleBow legend and win the day!
*Recommended for participants over 16 years of age.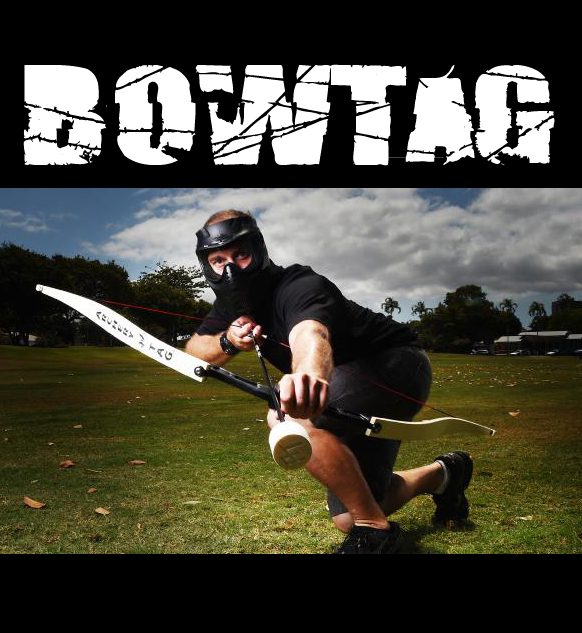 Prices:
2 rounds = 300,- kr per person (minimum price of 8 participants)
3 rounds = 400,- kr per person (minimum price of 8 participants)