As they say, a successful corporate meeting doesn't happen by accident. It takes co-ordination and planning. If you want to make an impression by doing something different for your next big corporate event, think of us- Fun Center.
While we understand that a corporate event is more than just about setting up decorations, we can provide an innovative way to make your event a memorable one.
We are incredibly proud to offer Norway´s largest spectrum of activities with over 70 options to choose from. Our excellent partners provide us with fantastic food. If you wish to have a more formal event, we can also rebuild our premises into creating a fine dining experience just for you. From pristine white tablecloths to sparkling tableware or mood lighting we can create a spectacular ambience to suit your every need. We can also offer a wide array of cocktails and spirits.
Team building is essentially about making your employees feel like part of a community. These team building events include exciting games that ensure a partnership between the employees. Growing together and forming strong bonds have become an essential mission for many companies. Here at Fun Center, we focus on activities that help motivate people to come together towards working on a common goal.
We strive to establish that you get the best experience for your company and ensure the event is a success.
Events can be organised at either of our centers- Fun Center in Sandnes city center and Fun Center Ålgård in the Western City (Westernbyen).
Together, we can design the best concept keeping in mind your budgets and create customised packages to provide you with a memorable event for your staff. Go ahead, imagine the possibilities.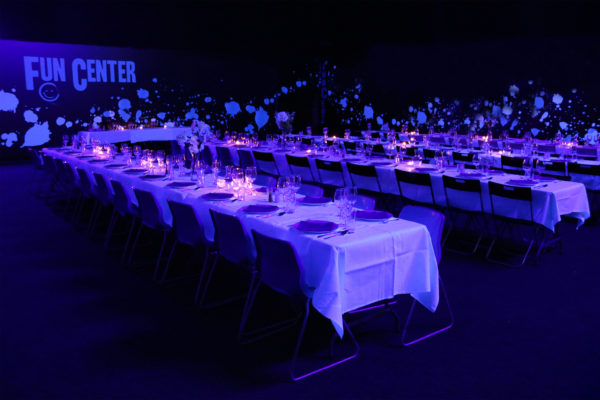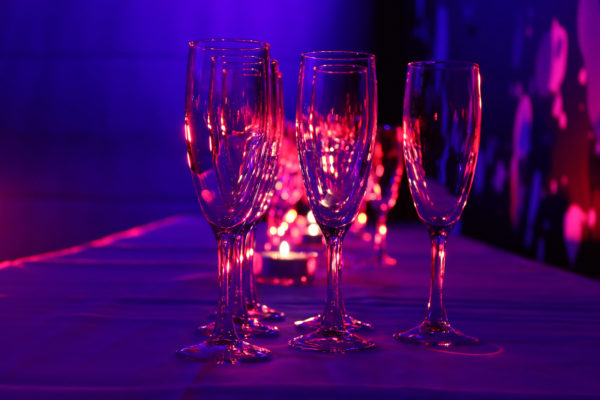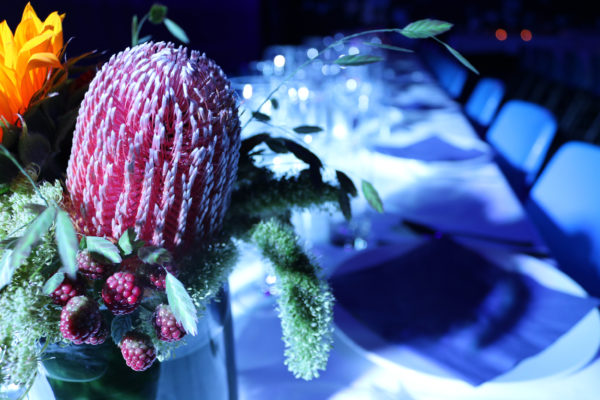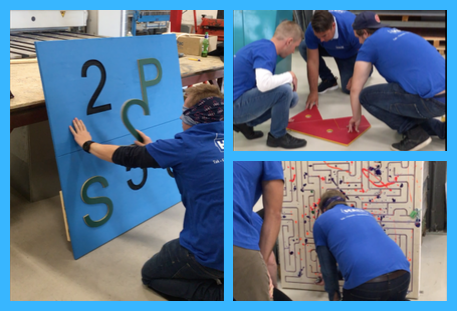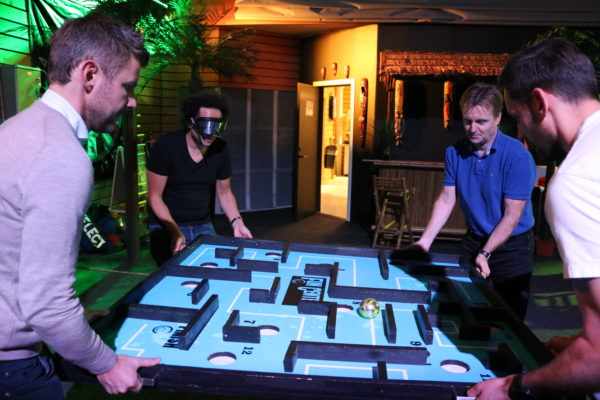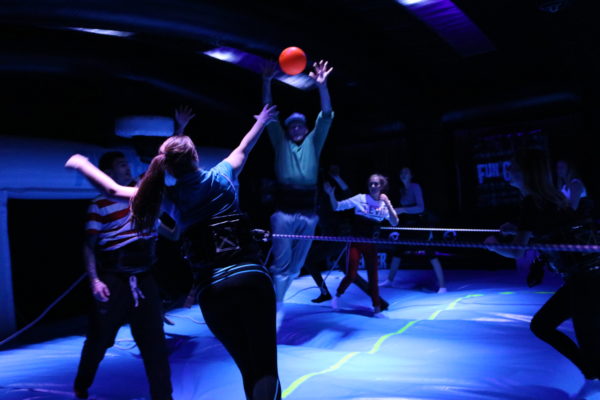 PACKAGE 1
3 optional activities
300,- kr per person
PACKAGE 2
5 optional activities
500,- kr per person
PACKAGE 3
7 optional activities
700,- kr per person
PACKAGE 4
10 optional activities
900,- kr per person
You can also book these additional options:
Pizza package – simple & easy! 150,- kr per person.
Buffet: 399,- kr per person.
Jule buffet: 449,- kr per person.
Snacks: 30,- kr per person.
Grill menu, Cowboy menu, Cotton candy, Soda and much more.
Look at the pricelist of food & drinks.
We also have a bar, please ask us for further information.
You could also include these activities just for a little more:
Bazooka Ball, Phazerzone (Paintless Paintball) and Bow Tag: 200,- kr per person
Electroshock Football: 200,- kr per person
Bubble Football: 200,- kr per person
Sumo Football/Handball/Basketball: 50,- kr per person
Quiz: 50,-kr per person
Conditions
** All prices exc mva.
** Minimum group price – 10 persons.
** Rent out of the venue – ask us about price and the details.
** Please ask us for any individual offers 🙂