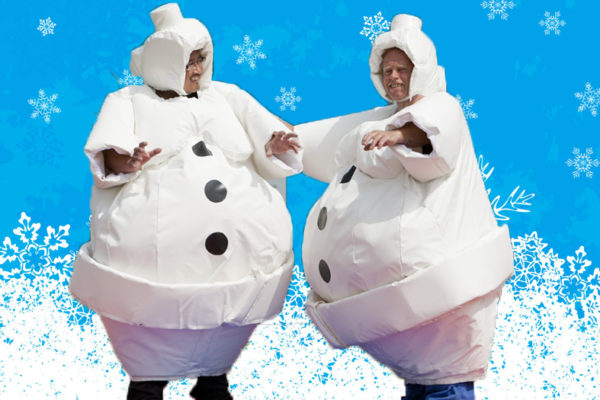 Snowman Sumo Wrestling
Fight while wearing snowman sumo suits. Incredibly fun!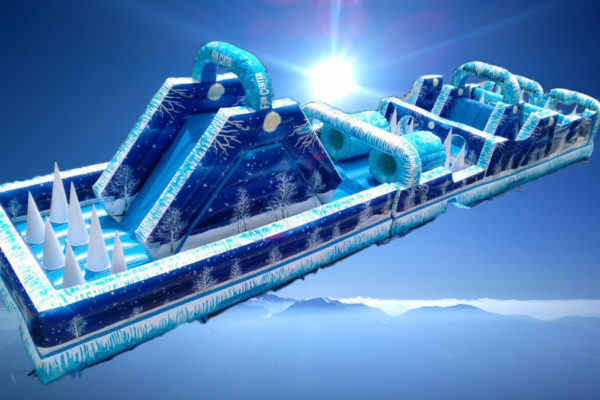 Winter Challenge
Ready for a tough and fun boot camp? Test your fitness in a true boot camp with our Winter Challenge! This is a giant and inflatable obstacle course of 17 meters in length, 4 meters wide and 4 meters high. Who is able to go fastest through?  You can have teams or you can play against each other. Ask us about price.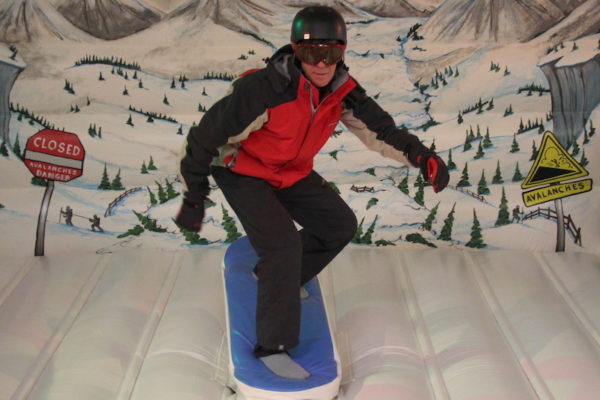 Snowboard Simulator
A perfect choice to prepare for the upcoming winter season, here you can shred down the slopes like a pro by hopping on one of these snowboard simulators. It gives participants the thrill of snowboarding with no snow suit required. If you fall off of the board, worry not! You will land on a bouncy inflatable.
This mechanical snowboard simulator is great for people of all ages.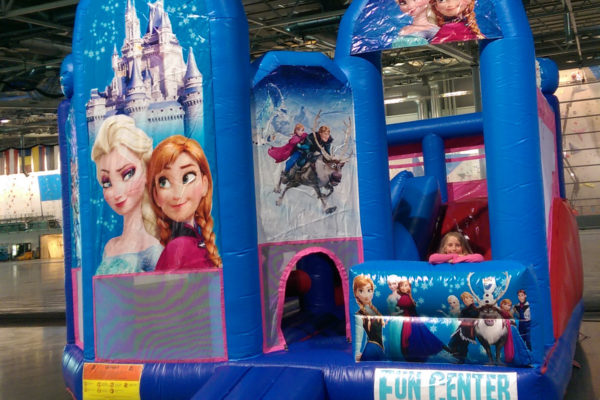 Frozen  Bouncy C
astle
For all the Ice princess fans out there, we bring to you our Frozen Bouncy Castle. It is the perfect castle for any Frozen fan. This will make any Ice princess fans dream come true. Ideal for all princess or ice princess themed parties. Go ahead, make your kids birthday extra special with this castle.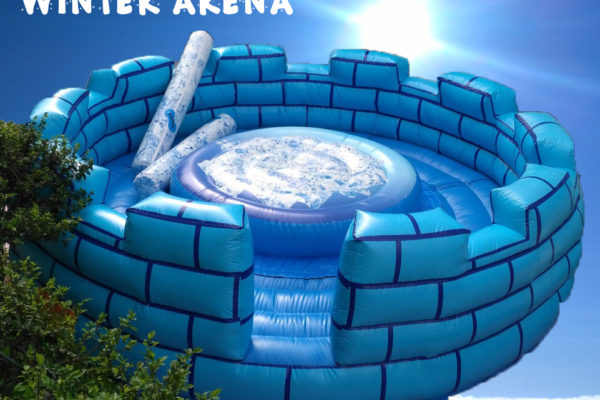 Winter Arena
Snowman sumo wrestling, gladiator fight and giant boxing inside our Winter Arena in ingloo style.