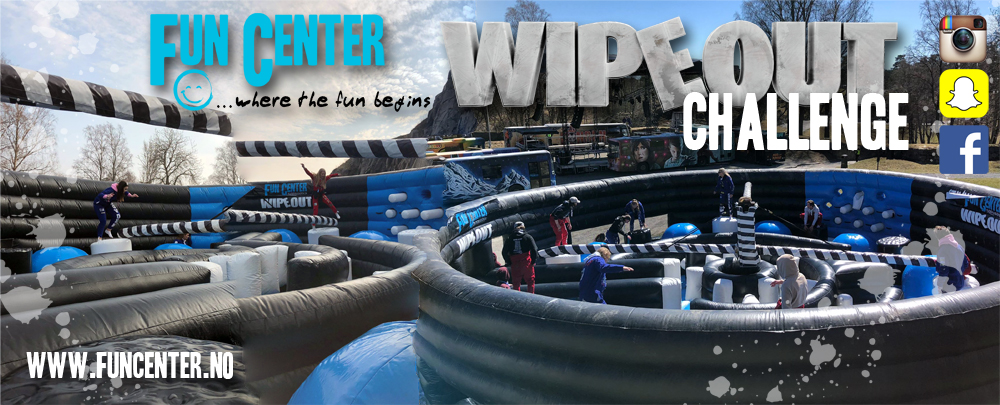 WELCOME TO YOUR CHALLENGE!
We bring to you the famous American obstacle game show 'Wipeout' right here in Rogaland. It is a fully mechanical unit which is controlled and operated by one of our trained attendants.
To avoid falling off, just keep your eyes on the sweeping robotic arm and keep running across the gigantic inflated pillars and balls to become the undisputed winner. Do not worry about getting punched or falling off the pillars. The obstacle surfaces are heavily padded. It is an awesome multi player game for any fun day or even a team building event.
Come, experience the adventure!
One full package includes 5 activities:
– Run through
– Climb around
– Classic wipeout
– Boxing wall
– Jump from ball to ball
From 200 to 500,- kr per person
*Minimum of 10 persons required for this activity