Our outdoor activities usually take place in the summer time.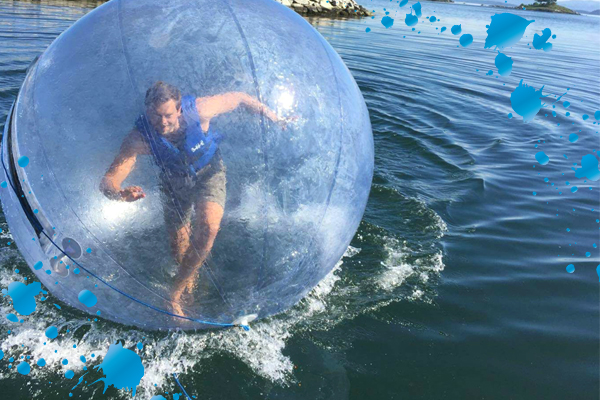 Waterball
You get into the ball through a zipper, wearing a lifejacket. The ball is filled up with air and you get thrown in the water. The fastest to finish a predefined distance wins. A rope is attached to the ball and land to make sure you always come back. We arrange a competition and take your time, the fastest finishing a predefined distance is the winner (This activity could take place for example in Stavanger harbor or Hinna Park). Mass audience? Fun to try and incredibly fun to watch.
Waterball: Conducted only on certain days –  ask us – 300,- kr pp (minimum price 3000, -)
You do not need bathing trunks/bikinis, but is recommended to take 2-3 big towels per group.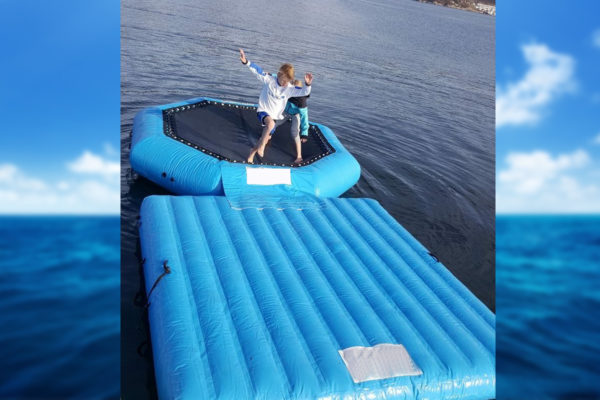 Water Trampoline
Have you ever tried the Water Trampoline?
This activity is ideal for children! 
Contact us if you are interested.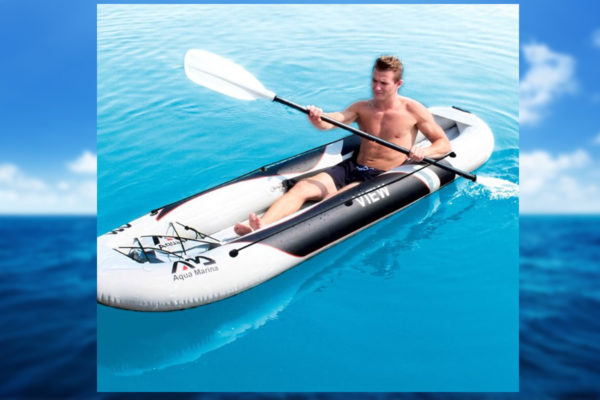 Inflatable Canoe
You want a day on the water? We offer inflatable canoes for rent.
Sit and enjoy the view from a different perspective!
Ideal for a friend´s trip or some time alone.
Contact us for more information.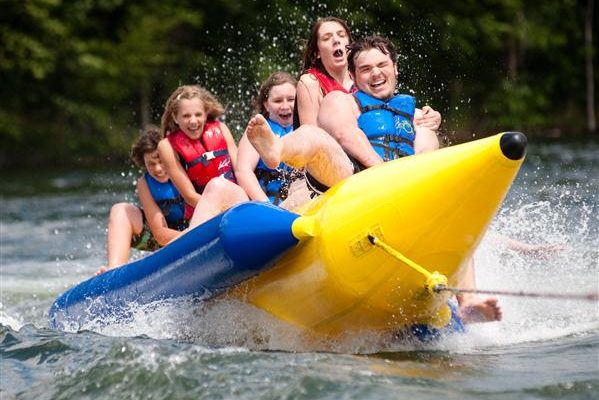 Banana Boat
Attention: You will get wet! 🙂
Incredibly fun especially when you fall into the water.
Banana boat can give a ride to 10 people at a time.
Activity location is Hinna Park, contact us if you prefer a different location.
20 min – 3000,- kr
(We can also divide groups up to 20 people into two trips à 10 min.)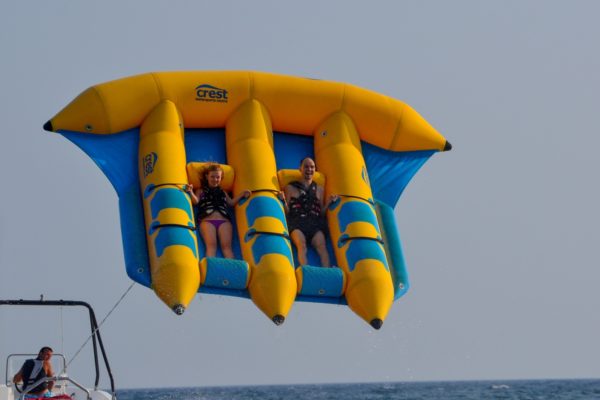 Flyfish
Flyfish is an incredibly special and exciting water activity. You will sit in the flyfish which is connected to a boat, being lifted into the air.
Are you ready to fly?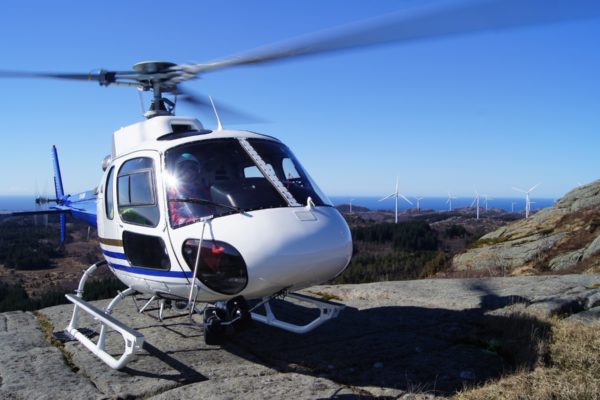 Helikopter Transport
You want something really special? A little bit of adrenalin?
We offer all kinds of transportation – please contact us for more information.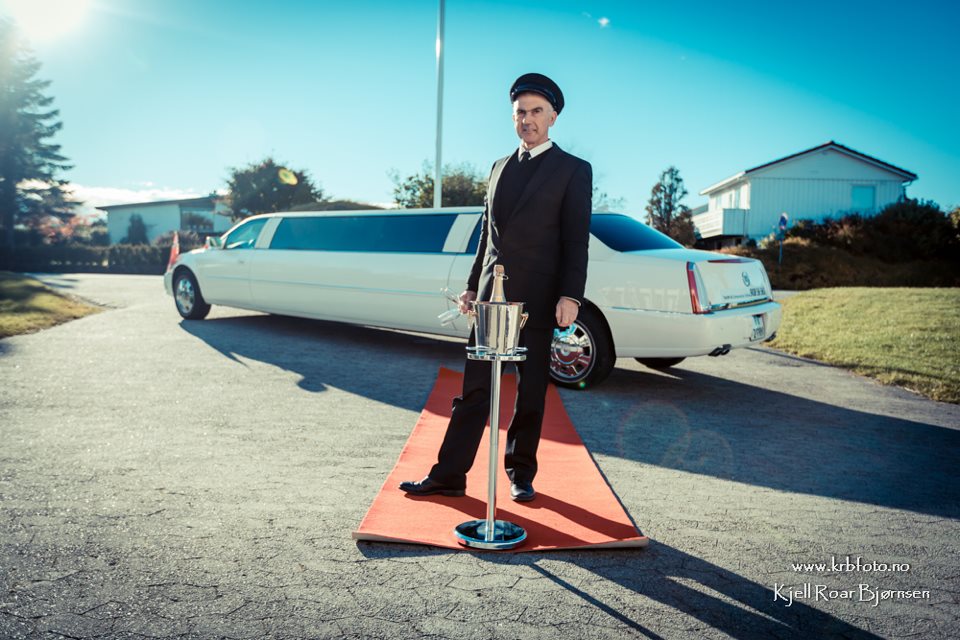 Limousine Transport
You want to get picked up for a birthday party? Let's have a ride with a limousine!
We offer all kinds of transportation – please contact us for more information.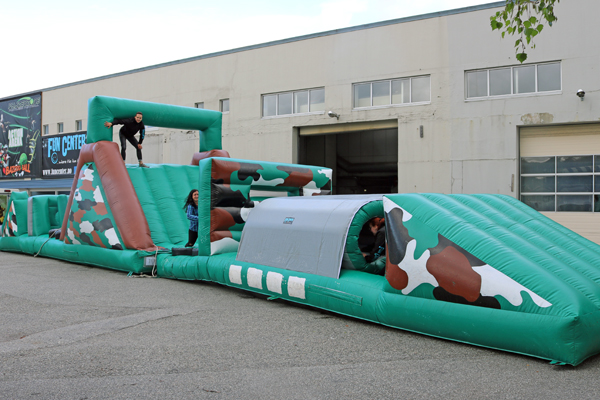 Army Challenge
Are you ready for a difficult Army Challenge? You want to test your power?
Give it a go in our real bootcamp style Army Challenge! This is a giant inflatable and military obstacle with an entire length of 17-34 meters, 4 meters wide and 3 meters high. Who can finish the fastest? You can have teams or single battles.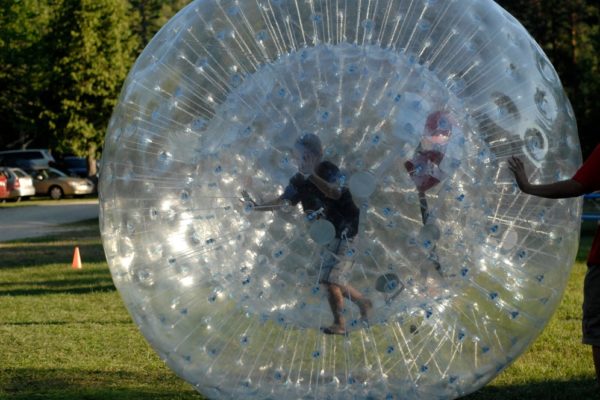 Zorbing Ball / Roller Ball
The inflatable giant zorb ball is nothing you've ever experienced and is one of the most exhilarating activities you could try. These balls have a unique and exciting way to experience the thrill of 360 degree fun. Although you are strapped into a giant inflatable ball, you have the freedom to flip, roll over, bump and bounce. Worry not, the inflatable balls are safe.
For some more fun, you can add a second Zorb Ball to create competitions. It is big enough and safe enough for both kids and adults. Get inside and get that ball rolling!
This activity is played only during the winter.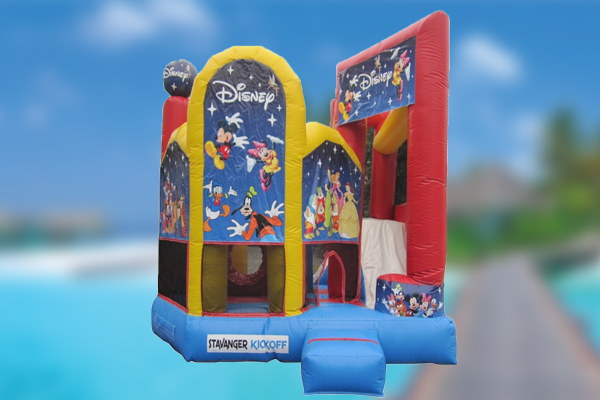 Disney Bouncing Castle
We provide a disney bouncing castle including a climbing wall, slide, basketball and more challenging specials. This bouncing castle is our smallest and weighs 123 kg. Its dimensions is 4 x 4 x 4.6.
It is often rented out for events holding a Disney theme, shopping centers or other children arrangements. If you do not have a large property, but want an inflatable one, this is the one to get.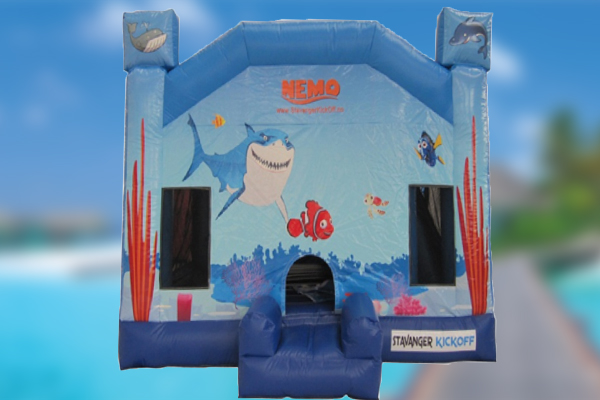 Nemo Bouncing Castle
All children know the popular fish called Nemo. This bouncing castle includes a climbing wall, a slide, basketball and fun obstacles as well as amusing illustrations of Nemo.
The castle weighs 147 kg, is 4.5 meters long and 4.5m wide and high.
You plan a children's birthday party in your garden? This is the activity you need!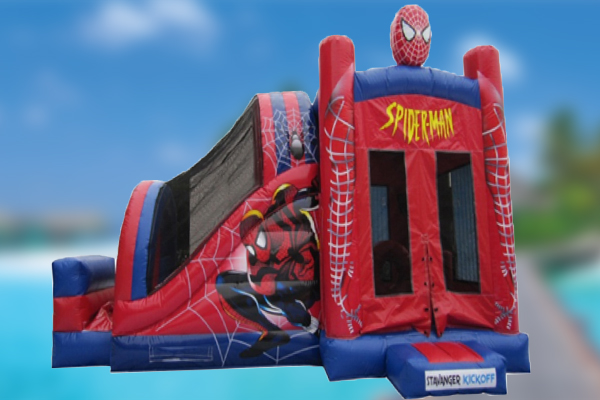 Spiderman Bouncing Castle
Another bouncing castle! This castle includes a climbing wall, a slide, basketball and hilarious obstacles.
It weighs 186 kg and is 8 meters long, 4 m wide and 4,6m high.
Where are the children?